Thank you to Audiobookworm Promotions for having me as a part of the official blog tour for Ever Alice by, H.J. Ramsey. I do love a reimagined fairy tale!
---

Author: H.J. Ramsay
Narrator: Caroline Holmes
Length: 11 hours 2 minutes
Publisher: Red Rogue Press
Released: January 19, 2021
Genre: Fantasy; YA
Alice's stories of Wonderland did more than raise a few eyebrows – it landed her in an asylum. Now at 15 years of age, she's willing to do anything to leave, which includes agreeing to an experimental procedure. When Alice decides at the last minute not to go through with it, she escapes with the White Rabbit to Wonderland and trades one mad house for another: The court of the Queen of Hearts. Only this time, she is under orders to take out the Queen. When love, scandal, and intrigue begin to muddle her mission, Alice finds herself on the wrong side of the chopping block.
---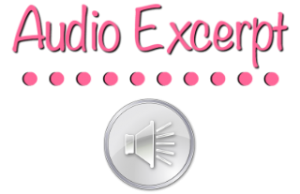 ---

H.J. Ramsay has loved fantasy ever since she was a child. Growing up, she was influenced by movies like Legend, The Dark Crystal, and Labyrinth as well as books and short stories, such as The Collected Works of Brothers Grimm. She is drawn to fantasy with a darker side to its glittery world and the idea that things are never what they seem. She has an MFA in Creative Writing from Antioch University, Los Angeles and teaches writing classes at her local community college. Ever Alice is her first published novel.
---

I received this audiobook as part of my participation in a blog tour with Audiobookworm Promotions. The tour is being sponsored by H.J. Ramsay. The gifting of this audiobook did not affect my opinion of it.
Ever Alice is not Disney's Alice in Wonderland. It's not even Lewis Carroll's original version. H.J. Ramsey has created a whole new story using the characters that we already know and love.
And the audiobook really brings this story to life. Narrated by Caroline Holmes, the audiobook is a treat to listen to! Each character has a distinct voice and accent. And since the chapters are told through the dueling viewpoints of Alice and the Queen of Hearts, these two characters are especially well-voiced. Many times, I prefer an audiobook to have two narrators when there are different points of view written in the story, but in Ever Alice, I did not mind one narrator at all. Holmes is wonderful!
---
---



Plugging you into the audio community since 2016.
Sign up as a tour host here.
---