---
Author: Sydney Paige Richardson
Narrator: Rocky Taylor
Length: 11 hours 37 minutes
Series: The Halves of Us Trilogy, Book 1
Publisher: The Parliament House
Released: Sep. 3, 2020
Genre: YA Fantasy
Twin Sisters: One destined to rule, one cursed to destroy.
Some say blood is thicker than water. But for twin sisters, Adie and Aura, their connection runs even deeper than blood.
After investigating a surprise attack carried out by dark souls controlled by the Wicked Willow, an evil residing in a neighboring region, Aura uncovers a family secret: She is the fulfillment of a curse placed upon her family centuries ago.
While Aura is destined to destroy their planet, Thindoral, Adie is fated to follow in their mother's footsteps and become Ruler, but even Adie's path comes with revelations. Dangerous premonitions plague her dreams, all depicting Thindoral's demise at the hand of her sister.
As darkness takes control of her mind, Aura must determine whether defying fate and time is the choice that will seal her destruction, or if self-sacrifice will save all she holds dear. Meanwhile, Adie is faced with an impossible decision: Save her sister, or protect their world?

---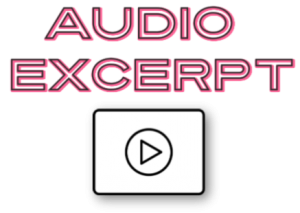 ---
Sydney wrote her first book, Girls, in the second grade, about her and her best friends in college [because college was super cool when you were 8]. They went on treasure hunts and fought bad guys with their super powers. Her second-grade teacher was so impressed with her, she laminated a cover and bound it. That will forever be the moment Sydney dreamed of holding a copy of her own book and placing it on a shelf.
Now all grown up, Sydney's head still stays in the fantasy world, fashioning worlds where the power of a star can be harnessed and used for time travel, flying is just as easy as walking here on earth – and her best friends are fairies. Her characters are dark and lost individuals, but your love for them will grow when you realize not everything is black and white.
---
Do you believe certain types of writing translate better into audiobook format?
On some level, I believe so. When we speak, the tone of our voice conveys emotion more than words on a page. The author can do everything to describe an emotion, but hearing it-hearing those words- can be more powerful. That is where I think audiobook formats are stronger. 
How closely did you work with your narrator before and during the recording process? Did you give them any pronunciation tips or special insight into the characters? 
I received Rocky's initial narration as an audition from my publisher, The Parliament House. I was immediately drawn to her voice – and this might sound weird, but sometimes in people's voices, you can hear more than just a voice – their sound creates a room that's filled with imagery and new things. Her voice did that, bringing new life to the story – essentially bringing it to life. That's how I knew I wanted to work with her. I did send her a list of the names, locations, etc. on how to pronounce them – and recordings of me saying them. I gave some background on some of the main characters and their growth that will happen in the later books to help her know their motives. 
Were there any real life inspirations behind your writing? 
The story itself started as night terrors that I had in my early twenties. I began writing them down in hopes it would help me have a sense of control over them, and maybe sleep better. After awhile, I realized I could merge them, fill in the blanks, and make a story. Some of the blanks I filled in were inspired by my relationship with my sister; how we used to sneak out into the kitchen for snacks late at night (like when Adie and Aura sneak to the Holding Room to see the Rokis), and how I wished I would have given more to help her during certain times of our teenage years. 
How do you manage to avoid burn-out? What do you do to maintain your enthusiasm for writing?
Oh, I am so guilty of burn-out. I get so excited on new projects, I go-go-go. And soon I feel drained, creatively. I try now to only let myself write for 1-3 hours a day – when I have designated writing days. I am also a fine art photographer, so lately I have found if I alternate on both my outlets, I don't get burned out as much. Music really helps me dive back into both forms of creativity, and helps bring out enthusiasm I maybe didn't feel before. I do allow myself some time to clear my head – whether that be going outside, watching a tv show or movie, or reading. 
If you had the power to time travel, would you use it? If yes, when and where would you go? 
Oh time travel is tricky. So very tricky. [I am a huge Doctor Who fan, and there is time travel in The Halves of Us]. If I could go back as myself, and relive a moment, I think I would want to do that more. I would like to see my grandfather again. 
What do you say to those who view listening to audiobooks as "cheating" or as inferior to "real reading"?
Some people can only enjoy books by listening to them; those that may not be able to read, have vision issues, or suffer from dyslexia – audiobooks is how they enjoy books. My father suffers from dyslexia and has people read to him or listens to audiobooks. My husband listens to audiobooks because he travels a lot.  I don't think there should be a stigma attached to it – let people enjoy books how they wish to.
How did you celebrate after finishing this novel? 
A huge glass of wine. Maybe two! 
In your opinion, what are the pros and cons of writing a stand-alone novel vs. writing a series? 
I am currently writing my first standalone – and I think it may be easier just because with a series there are so many moving parts and you want to make sure everything is covered and answered correctly – matching throughout the whole series. A series is like putting together a 10,000 piece puzzle – there are so many moving pieces and it can be overwhelming. While a standalone is maybe 5000 piece puzzle; while there are still many pieces, it is not as overwhelming. 
Have any of your characters ever appeared in your dreams?
A lot of my characters are based from my dreams and night terrors. However, after I started writing them, they didn't show up as more. I got excited one time when they did: In one dream, I was in a coffee shop (I don't drink coffee, but I love the smell of it). Adie, Aura, Felipe, and Samuel all appeared separately. They sat down with me and we conversed – almost like an interview. It was very strange, because Samuel didn't look at all as I have him the book, but he was adamant he was Samuel. 
---
I'm a sucker for a good YA trilogy. Just look at The Hunger Games, Divergent, Legend and so many others that I've read over and over again. So when Audiobookworm was looking for reviewers for The Halves of Us trilogy, I just had to throw my hat in the ring and give it a try. And I'm so glad that I did.
The Halves of Us is set in a new universe where people are able to learn their fate but once their learn it, they cannot share it with anyone unless it affects them as well. Two sisters, Aura and Adie, the daughters of the ruler have reached the age where they are able to see what is ahead of them. But after entering the Room of Papers, it doesn't seem like either one is happy about what they saw.
I feel like it actually took awhile to get to the part of the story that is described in the book description, but that was OK by me. The introduction to this new world and the powers that are available there is important to understanding what is happening. And then when the plot really kicks in, it does so with a fury, moving quickly between plot points and accelerating the story.
And that ending, oh my… The Halves of Us is a fantastic set up for what feels like it is going to be a wild ride of a trilogy!
---

Plugging you into the audio community since 2016.
Sign up as a tour host here.