Author: Melissa McPhail
Narrator: Nick Podehl
Length: 29 hours
Series: A Pattern of Shadow and Light, Book 2
Publisher: Podium Publishing
Released: Sep. 6, 2016
Genre: Epic Fantasy
At long last, the reason for the blessed Adept race's decline has been discovered: powerful beings known as Malorin'athgul are disrupting the Balance and preventing Alorin's Adepts from awakening to their gifts. Who are they? Where are they? And how can they be stopped when they wield a power meant to unmake the universe itself?

In T'khendar, Prince Ean val Lorian has forsaken his companions in blood and battle to join the traitorous Fifth Vestal in T'khendar in the hopes of gaining some insight into the tragedies that plagued his return. Now, he must confront the man he's long thought of as his enemy and discover the role he is meant to play in the First Lord's darkly magnificent game.

The Vestal Raine D'Lacourte has followed his traitorous oath-brother, Björn, through six kingdoms and into the distant realm of T'khendar seeking explanation and atonement. But the condemned realm harbors shocking secrets, and Raine soon realizes he's facing his greatest enemy yet – not in Björn, but in the truth.

Elsewhere in Alorin, the young truthreader, Tanis, faces a new villain in the fiery-eyed man he followed from the café in Rethynnea; the soldier Trell struggles to reconcile his growing feelings for the girl he rescued from the river against the guilt of his unknown past; and in Tambarré, another truthreader named Kjieran van Stone treads the incense-filled hallways of the Prophet Bethamin's temple, hoping to uncover a plot of treachery and betrayal before the Prophet demands his soul.

The time has come for each player to claim his role in the First Lord's masterful game. All will be tested, but only time will tell how many can survive the dagger of Adendigaeth.



Book 5 is now available!
The First Lord's game has reached a critical apex. For the first time in millennia, the teams are equally matched. From the dimension of Shadow to the realm of T'khendar, from the Empire of Agasan to the fire deserts of Avatar, Ean, Tanis, Trell, Sebastian and the rest of Bjorn's Players will be holding their positions against immortal enemies in a game where mortal consequences hang in the balance of every choice.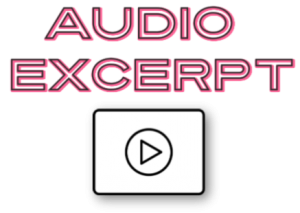 Plugging you into the audio community since 2016.
Sign up as a tour host here.